Blucher with split toe SUE04 nut brown suede from 399 EUR
Art.Nr. Blucher with split toe SUE04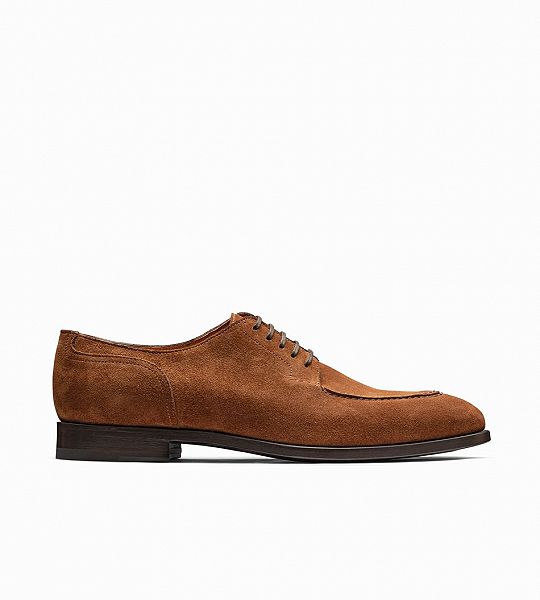 A soft, rich napping on chrome-tanned calfskin leather from Italy effuses warmth and casual luxury. Featuring a unique water-resistant finish, our Formal Suede is specially crafted to withstand the wetter months of the year. Great with casual looks or to add a warmer touch to more formal looks.
Formal round
Blucher with split toe
SUE04 nut brown suede
Good year
Leather goodyear with rubber grip
Ihnen gefällt dieses Produkt (Art.Nr. Blucher with split toe SUE04)? Kontaktieren sie uns unter +43 664 / 30 17 577 oder über office@lucarelli.at.